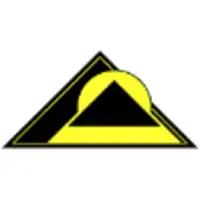 Greetings! Season Three of the Special Destinations series, as featured here is called "15 + B.C. Destinations". The seasons feature what we view as Special! A new slide is usually about to be given when there are silences in between slides.
Envisioning Alberta and British Columbia: The Wild Rose and the Super, Natural!
In Season One, we provided audiovisual materials that showcased the beauty and diversity of places in Australia, Canada, and the United States. In Season Two, our focus shifted to the province of Alberta, delving deeper into its unique attractions and experiences. Alberta and British Columbia have substantive historical, financial, and cultural links and these neighbouring provinces offer plenty of travel choices. Anderson (2019) and Peacock (2019) suggested that Alberta and British Columbia share common linkages that run deeper than other interprovincial relationships. There are common interests between these two provinces and unique differences. For example, in 1930, the wild rose was designated as Alberta's floral emblem. Super, Natural is one of British Columbia's catchphrases!
Connections between people are forged from trade and commerce, transportation, labour markets and interprovincial migration. There are times for relationships to be together and apart and they can run hot, cold, betwixt and between. There can be rivalries between the province and they are brought together in the public interest such as environmental sustainability. Ian MacGregor's idea of transforming waste wood into clean hydrogen-based power sources and bankable CO2 has much potential. However, the role of dead wood in maintaining and extending forest eco-systems is also important (Bauhus, Baber, & Muller, 2021).
Cyderman, Mccarthy, & Bailey (2018) and Mason (2017)  noted that there can be ideological and political tensions and rifts between people in Alberta and British Columbia and elsewhere; especially with projects that expand carbon-storage pipeline and change the environment.  Alberta and British Columbia share physical barriers and are positioned in Canada.
The Exhibit:
In our Special Destinations exhibit, we aim to provide a comprehensive exploration of various locations in three countries. We understand that travel can take different forms, including physical visits and virtual expeditions. Through simulated experiences, we can help you learn more about these destinations, allowing you to prepare for your future travels and make the most of your time there.
While our focus is primarily Australia, Canada and the United States we acknowledge that there are countless other breathtaking places around the world. However, due to the limitations of time and resources, we have chosen to concentrate on these three countries for now. Through our exploration of these destinations, we hope to inspire you to embark on your own adventures and discover the wonders that await you in these countries and beyond. So, whether you choose to physically visit these places or embark on a virtual journey, we invite you to join us in uncovering their beauty and charm.
En-route we keep exploring the advantages of creativity and aesthetics in fostering a better comprehension of the people and the three nations. One way to capture the spirit of these unique locations is to combine personal experiences with narratives and photos. Prepare yourself to go on a new adventure of discovery. We believe that by doing this, you may be motivated to make treasured memories and de-stress.
Exploring the Seasons: These seasons open up virtual and travel possibilities and could be conducive to a creative atmosphere. They can be a place "…where new concepts, fresh expressions, and unconventional lifestyles were constantly rubbing shoulders and prompting even more originality" (Csikszentmihalyi, 1997, p. 129).  By breaking down barriers, and exploring various sources opportunities for strategic solutions to world problems may be created. This fosters at the very minimum moments of harmony and understanding, ultimately resulting in long-term cooperation, stability, and more vibrant ecosystems. Economic stability is often linked to people's financial health and well-being (De Santis, 2023). Economic and environmental balances are critical. Striving for times of peace and informed understanding is a worthwhile endeavour.
We embarked in the Special Destinations series on virtual journeys. Our exploration wasn't limited to physical travel alone. This helped to open up a planet with an emphasis on Australia, Canada, and the United States. Our investigations are just touching the tip of the iceberg, and possibilities emerge as we recognise multiple interpretations of reality. We encourage you to build and collate memories and images of places that you consider to be special.  We can gain a more comprehensive understanding of these destinations and a few of the experiences they offer when we adopt interdisciplinary perspectives.
Unpackaging Conceptual Landscapes: Lim (2004) links topics and themes with the development of conceptual landscapes. These landscapes can extend to include travel, creativity, aesthetics, and the arts. Lim sees the benefits of mapping out conceptual territories through "preliminary sketches". Some destinations that are described may prompt you to look at various sources and find others that you find inspiring. Extend your search by consulting wide and varied sources and avoid tunnel vision. 
Data sources are being combined in the health sciences to include databases and other emerging data sources (Padmanabhan, 2017). Wilson and Hayes (2000) state, "Without a scientific basis, there's no hope of improving practice" (p. 10). This foundation frequently aids in illustrating what is understood about subjects and connecting sources to different themes. By exploring topics, tensions and gaps can be identified in knowledge and practice to transform people's and the planet's health and well-being.
Digital data sources are being felt in various walks of life, ranging from health to travel to transportation theories and practices. Padmanabhan (2020) recognised the critical role of "developing enterprise digital road maps and implementing digital health solutions at every touch point in a consumer's journey". In these seasons, road maps and trips are interlinked. Your knowledge about conceptual landscapes could be enriched.
One Size Doesn't Fit All: Everyone should have the freedom to make their own choices as to data sources and be treated with respect. The audiovisual arts can be calming, inspirational and inform your personal and social theories and practices. Travel and the audiovisual data sources open up spaces for self-reflection, transformation, reintegration, and communication. These are key touch stones in counselling.
Life can be complex and messy, and quick fixes may seem to be desirable. Beware of cookie-cutter approaches, and ad-hominem claims that there is one definitive source that's the sole authority on topics. Jung (1966) referred to the repressiveness of a one-sided consciousness. Csikszentmihalyi (1997) asserted that there is no definitive answer as to which environment would be the most conducive for creativity. We can deepen creative processes when we learn from peoples' experiences. One fount of knowledge alone tends to close rather than open conversations, discoveries, and problem-solving. The tangible and intangible value and meaning of travel and the audiovisual arts are often subjective. 
Exploring new data sources, discovering special locations, and widening the realm of audiovisual arts is determined by many different contextual elements. These aspects include individual ideologies, ranging from biological to psychological, economic, political, and ecological. Developmental transitions, the labor and economics, social movements and communities of interest, past educational experiences, and cultural issues are examples of contextual impacts. Discoveries  through travel and the arts can help you to identify your own personal values and beliefs. This provides a metaphoric framework and process for determining your convictions and goals in life.
Accentuating the Positive:  This perspective can help you to move towards having unconditional positive regard for others and the environment. Photography and different types of digital data have the potential to heal, for example, via grounding and calming influences, ranging from the wetlands to the beaches (Graphia, 2022).
Graphia (2022) begins their work with the following statement: "I walk slowly alone along the beach in Lincoln City, Oregon – I feel the sand between my toes and hear the waves crashing on the shore, again… and also… and again" (page 9). Readers who have travelled to Lincoln City may remember similar experiences. Others may indirectly feel the call of the ocean and plan a trip to that special destination. You can travel from the wetlands to the Pacific region in your imagination or in person (Road Trip USA, 2023).
Photography and digital communications can enhance your understanding and enjoyment of different places. The healing power of photography has been acknowledged for centuries. For instance, visual representations have been utilized since the Victorian era in the United States and even in earlier times, like Ancient Athens. Morley (2023) posited that visual communication can help individuals express and cope with grief.
The therapeutic benefits of the visual arts  have been around for thousands of years. For instance, Morley, (2023) found that visual communications were used to express and cope with grief in the United States during the Victorian era, dating back to earlier periods in human history including Ancient Athens.
There are many ways to interpret photos and digital communications. By adding style and substance, images can improve the quality of transmissions between senders and receivers. Pictures may help show beautiful landscapes and ultimately promote respect for people and the planet. Slaura (2023) discussed the benefits of collodion photography, including immersion to lessen her anxieties.
Analyzing Sent and Received Messages: Have you ever noticed that sometimes the message you send might not reach its intended recipient? People process information in various ways, some of which may overlap. At the very least, this knowledge dates back to the first century. "And like Cicero, Augustine also recommended considering the whole set of circumstances that inform the composition – times, places, persons, and so on (3.12.19, 3.20.29)," said Eden (1997, p. 55), as cited by Geary (2008, p. 28). Rich methods of expressing grief have been used by diverse people at various times and places. These methods have included but not been contained to verbal utterances and non-verbal communications (Morley, 2023).
Hermeneutic Perspectives: Have you heard about hermeneutics? According to Geary, the term "hermeneutics" was used in the seventeenth century, but theories of interpretation—religious, literary, and legal—have a longer history than that (Palmer, 1969, p. 35). This methodology is reflected in the 1st century works of Cicero who was a lawyer and orator. Geary (2008, p. 29) wrote, "Hermeneutics can be applied in dialogue about how individuals develop their premises and interpretations in cultural and organizational contexts"  (Palmer, 1969, p. 33; Kerdeman & Odman, 1999, p. 184). The humanities frequently use hermeneutics as a methodological foundation to explain phenomena that occur in human existence" (Kerdeman & Odman, 1999, p. 184; Palmer, 1969, p. 33). These situations are interconnected with the individual as a whole and the environment that has molded them.
Geary (2008) cited Kirmayer, Lemelson & Bard (2007) position, namely "multiple levels of description, or disciplinary languages, are needed to encompass the complexity of the phenomena of trauma and healing" (p. 485). Steeves (2000) argued, a principle of "hermeneutic phenomenological" inquiry is to emphasize people being themselves as they make sense of their experiences. The quality of a sample for "hermeneutic phenomenological" inquiry is determined by how much contact is required to obtain enough information about a situation or practice (Steeves, 2000).
Geary (2008) carried out a doctoral study using a hermeneutic phenomenological approach, drawing on the everyday experiences of justice system workers. Work environment-related vicarious traumatization was one area of concentration. The goal of the study was to investigate how professionals interpret the causes and symptoms of trauma and how they comprehend and reflect on their own experiences of work-related distress, including vicarious traumatization. The experiences, knowledge, and comprehension of the eighteen participants were crucial to the investigation. This thesis added to the knowledge of the psychological, physiological, social, and cultural aspects of burnout, post-traumatic stress disorder (PTSD), and vicarious trauma at work.
Understanding the complete set of circumstances that shape a friend's or loved one's life is frequently crucial. When you reach out to them you can begin to "pour healing oils over troubled waters". Events like divorce and death are seen differently by various people and given contrasting meanings. This realization is at least as old as the first century (Geary, 2008). Geary (2008)  spoke with participants who lived in Canada, the USA, Australia, New Zealand, Brazil and England. They self-identified as professionals working in the justice system and spoke about their stress and the tools they used to alleviate their suffering. This study was made possible thanks to their generous comments and lessons learned.
Behavioural, Cognitive, Affective, and Biological Indices of Distress: Human needs continue to exist, from personal fulfillment to security, and nongovernmental and governmental organizations are working to meet these needs, building on past successes. Even though people's needs change over time, historical knowledge remains very important. If companies were to constantly reinvent themselves, it might look like they are simply "rearranging deck chairs" during the Titanic's tragic 1912 voyage from Southampton, England, to New York.
"Stress at work has a number of manifestations, including affective, cognitive, behavioural, and biological ones," said Geary (2008, p. 103). In 2008 Geary said, "Based on my understanding of the following authors: Mayer (2007, p. 147), Bills (1999, pp. 122-125), Pearlman and Saakvitne (1995, pp. 6, 38, 92) and Saakvitne & Pearlman (1996, pp. 30, 117), individuals who experience PTSD may have chronic pain, depression, insomnia, nightmares, a strong death-wish, isolation, dissociation, hypervigilance, avoidance, and related affective disorders "(p. 99-100).
If you experience distress you often have the potential to self-heal by reaching out to informal support such as family and friends and, formal help involving government or non-government sources. It's great that people have distinctive choices available to them ranging from simulated or physical road trips to spectacular places that they find to be special. These range from the Columbia Wetlands, to Invermere, Lincoln City in Oregon and beyond.
There are almost countless places to explore in Canada, including deserts, forests, lakes, mountains, and wetlands. There are many beautiful and distinctive places in North America and other parts of the world that are perfect for creating vivid and precious memories and nurturing diplomatic ties. There are also plenty of photogenic and unique places in British Columbia and elsewhere where you can feel relaxed and energized. And now, in Season Three, we are placing emphasis on British Columbia, a region known for its stunning landscapes, vibrant cities, and rich cultural heritage. Let's begin with another trailer, this time for British Columbia.
Envisioning BC: 15+ Destinations. Can you contemplate all of the extraordinary places on the planet that you can capture? Your choice of destinations can live on forever in a drawing, latch hook, painting, photograph, quilt, video, or simply place in your mind's eye. 
Welcome to our virtual roadtrip of British Columbia, where we invite you to explore the beautiful and varied landscapes of this spectacular province. From the majestic Pacific Rim National Park Reserve, you travel virtually to the often peaceful Cowichan Bay. Next, you'll continue to follow Vancouver Island's distinctive and diverse terrain.  British Columbia provides unforgettable encounters with people and its landscapes. 
Travel often exposes us to new cultures, traditions, and perspectives, broadening our horizons and fostering personal growth. Start your virtual journey now with this trailer and get ready for a metaphoric adventure! You begin In this trailer by greeting the sun as it rises over a rugged coast. Here you stand at the picturesque coast with seagulls soaring above at Cowichan Bay. You continue your journey where you travel by canoe on bay waters, and observe a rower and vessels. You go from Cowichan Bay to the Pacific Rim reserve to Kootenay and Glacier National Parks.
This audiovisual presentation features destinations beginning with the remarkable Vancouver Island. As you journey through these photogenic locations, take in the soundtrack of Apple's Theme Music, reflecting on special moments. The music in the audiovisuals, with instrumental sounds, including this one and a "Lake Louise Sequel" are sourced from Apple Theme Music. Thank you to Adobe, Apple, Spotify, WordPress and partners for making these Seasons possible! The copyrighted images on this website are our own. Thanks for tuning in and we're happy to meet you! You have the potential to experiment with your camera or phone, and explore the world through audiovisual arts. 
Episode 1: This PDF Brisco, Cranbrook + and podcast highlight different features. 
By understanding the therapeutic potential of travel and recognizing its ability to strengthen relationships and self-efficacy, we can fully appreciate the experiences and opportunities that await us in this beautiful destination.
Furthermore, travel can enhance our self-efficacy, which is our belief in our ability to accomplish tasks and overcome challenges. By navigating unfamiliar environments, adapting to new situations, and problem-solving on the go, we develop a sense of confidence and resilience. These experiences may translate into increased self-esteem and a greater belief in our own capabilities. 
However, it's important to acknowledge the limitations of travel as well. Factors such as cost, time constraints, and physical limitations can pose challenges to our travel aspirations. Additionally, unforeseen circumstances like natural disasters or global events can disrupt travel plans. It's crucial to consider these limitations and plan accordingly to ensure a smooth and enjoyable travel experience.
Episode 2: This PDF Columbia Lake and Area and podcast highlight varied landscapes.
This espisode is a virtual experience if you are interested in exploring Columbia Lake and area. It would be a virtual travel opportuntiy for you if you are interested in exploring this region. Virtual travel can also be a valuable tool for digital nomads or individuals who work remotely. It allows you to explore potential destinations, and get a feel for different places before deciding where to go. This can be particularly helpful for you if you have specific accessibility needs, as you can assess the suitability of a destination before making any travel arrangements. Overall, virtual travel opens up a world of possibilities, especially if you are unable to physically travel or you simply want to explore the world from the comfort of your own home.
Episode 3: This PDF Columbia Wetlands, Invermere + and podcast provide a snapshot of this gorgeous region.
The circumstances in the Columbia River are discussed in this episode. The episode concludes with the sound of an eagle's call. There are also recommendations for items to pack in case you decide to go on a Columbia River rowing excursion. Please be aware that waterways in Yoho and Kootanay National Parks are expected to open at the end of March 2024. There are numerous spots to see should you be unable to row on these spectacular alpine waters. For planning purposes, please check the webpage of the specific park you plan to visit.
_____________________________________________________________________________
We sincerely hope that you enjoy these images and the digital messages that go with them. We have gone on virtual road trips the following areas.
Brisco
Cranbrook
Columbia Lake and the Wetlands
Invermere
Photographs captured in inspiring places such as wetlands can provide you with something to hold on to until you're ready to move forward. One of your first objectives might be reflecting on the road ahead recognizing the positive qualities of people and the planet. We urge you to checking out famous locations in Australia, the USA, and Canada.
You guessed it: Canada is home to both British Columbia and Alberta. Highlights from Alberta were examined in previous seasons; this cuurent presentation centers on British Columbia. These two provinces are renowned for their untamed scenery and breathtaking natural features. There are many interesting photo opportunities here, ranging from the majestic mountains of the Canadian Rockies to the mesmorising beaches of Vancouver Island.
References
Anderson, D. (2019, May 17). 2 provinces with deepest ties are Alberta and B.C., according to report. Canadian Broadcasting News.  
Bauhus, J, Baber, K. & Muller. J. (2021, November 19). Dead Wood in Forest Ecosystems. Oxford Bibliographies. 
Bennet, D.  (2018, April 10) Alberta prepared to buy Trans Mountain, Notley says: Premier looks at takeover in search for ways to overcome pipeline opposition from British Columbia. The Globe and Mail.
Bullock, C. (2023, August 15). B.C. man creates giant puppet to commemorate famous East Kootenay elephant. Canadian Broadcasting Corporation.
The Canadian Food Inspection Agency (2016). Whirling Disease – Fact Sheet.
The Canadian Press (2023, October 27). Suspected whirling disease forces closure of lakes in Kootenay and Yoho National Parks. CTV News.
The Canadian Press (2022, August 3). Aircraft experienced engine failure during operations near Cranbrook. Welland Tribune. 
Brennan, D. (2012, October 25). How Travel Affects Mental Health. WebMD. 
Crawley, T. (2023, August 21). Cranbrook firefighting resources assisting wildfire response in Kelowna. Kelowna Capital News. 
Csikszentmihalyi, M. (1997). Creativity the psychology of discovery and invention. ProQuest. ABI/Inform Collection.
Durko, A.M. & Patrick, J.F. (2016). Travel as Relationship Therapy: Examining the Effect of Vacation Satisfaction Applied to the Investment Model. Journal of Travel Research. 
Editor (2023, October 27). Parks Canada closes access to every body of water in BC's Yoho and Kootenay National Parks due to whirling disease. As It Happens. ProQuest.
Hallett, S. & Bartholomew, J. (2007, 6 December). Effects of water flow on the infection dynamics of Myxobolus cerebral. Parasitology. 135 (3).
Jung, C.G. (1966). Two Essays on Analytical Psychology. 
Kim, E.E.K., Seo, K, & Choi, Y. (2021). Compensatory Travel Post COVID-19. Journal of Travel Research.
Kim, H. & Chen, J.S. (2018). The Memorable Travel Experience and is Reminiscence Functions. Journal of Travel Research.
Kirmayer, L.J., Lemelson, R. & Barad, M. (2007). Epilogue: Trauma and the Vicissitudes of Interdisciplinary Integration. In L.J. Kirmayer, R. Lemelson and M. Barad (ed.) Understanding Trauma. Integrating Biological, Clinical and Cultural Perspectives. 
Lim, Y.F. (2004). Cyberspace Law. Commentaries and Materials.
Mason, G. (2017, June 1). Alberta and B.C.'s relationship has gone sour. The Globe and Mail.
National Park Service (2023). Whirling Disease. 
Padmanabhan, P. (2020, August 2). Healthcare Digital Transformation – How Consumerism, Technology, and Pandemic Are Accelerating the Future. Forbes
Padmanabhan, P. (2017). How unlikely collaborations are changing the future of healthcare. Trade Journal. ProQuest.
Peacock, K. (2019, May 16). Ties that Bind: Economic Interdependence between B.C. and Alberta. Business Council of British Columbia. 
Reevely, D. (2023, January 10) Oilpatch entrepreneur promises 'bright green hydrogen' from waste wood. The Logic. 
Salisman, S. & De Santis, J.P. (2023). Social Determinants of Health Within Nursing Curricula: Nurse Educators' Knowledge and Attitudes. Journal of Nursing Education.
Steeves, R.H. (2000). Sampling. In M.Z. Cohen, D.L. Kahn & R.H. Steeves. Hermeneutic Phenomenological Research. A Practical Guide for Nurse Researchers 45-57. 
Williams, G. (2001, March 31). Travel: Travel therapy; When it all gets too much, take a holiday to revive, restore and return to your glorious best. The Mirror.
Wilson, A.L. & Hayes, E.R. (2000). A Selective History of the Adult Education Handbooks. In A.L. Wilson, E.R. Hayes (ed). Handbook of Adult and Continuing Education.
© 1998-2023 TMCSF & TMCASF