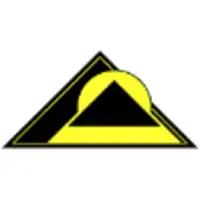 Season Two: Images of Parks and Urban Landscapes in Alberta: Banff National Park
This trailer is available through Spotify. Read here about Spotify's Mission.
You begin your virtual tour with perusing 272 images from Alberta. Starting in the Foothills by rail you carry on walking to Two Jack Lake in Banff National Park, following a rowing crew. You then ride a gondola to Sulphur Mountain after that. The Bow River, which flows through Canmore, Alberta, is reached after that point. These mountains frequently host elk, Rocky Mountain Big Horn Sheep, moose, and black bears. From here, you can see Bow and Lower Waterfall Lakes. Then you notice rowers testing the Bow River's current. After that, you continue to the HooDoos vista in Banff National Park. Waterways in Banff and Jasper National Parks are the next stops. When you arrive back at Canmore, you go by train to see more of Alberta. We supplied multimedia elements for Season One that highlighted the diversity and beauty of locations in Australia, Canada, and the US.
Season Two: Episode One. 
This PDF: Banff + and podcast explore Canada's First National Park.
Over 70 pictures from Alberta's Banff National Park are included in this episode. From the Great Barrier Reef's crystal-clear waters to Banff National Park and beyond, we are lucky to live in a beautiful planet. Alberta is the subject of this season. Your virtual road trip has a wide range of travel options available in this province. This season's locations span from the David Thomson, Foothills, and Kananaskis regions to the Banff and Jasper. We begin in Episode One with Banff National Park.
Season Two: Episode Two.  Calgary and Area.
This PDF Calgary +  and podcast point out such places as:
Centre Street Bridge
Eau Claire Park
Elbow River Suspension Bridge
East Village Playground
Fishcreek Provincial Park
The Peace Park
The Peace Bridge
Prince's Island and Riverfront Parks
Sunnyside Bank Park
Season Two: Episode Three. The Canmore Vicinity.
This PDF Canmore + and podcast highlight different features. Canmore, is a breathtaking town positioned in the Rocky Mountains, and it offers a diversity of features for visitors and residents alike. Here are some highlights:
Benchlands Trail Bike Skills Park: This park is a haven for mountain biking enthusiasts. It features a variety of trails and obstacles suitable for all skill levels, allowing riders to hone their skills and enjoy the thrill of off-road biking.
Canmore Engine Bridge: This iconic bridge, also known as the Canmore Wooden Bridge, is a historic landmark that spans the Bow River. It offers photogenic views of the surrounding mountains and is a popular place for walks and picnics.
Policeman's Creek Trail: This scenic trail follows the unwinding Policeman's Creek, providing peaceful moments.

 

Vibrant Colours: Canmore, like many alpine towns, has vibrant fall colors. The town is adorned with colourful buildings, charming shops, and art galleries, creating a visually alluring and inviting atmosphere. Exploring the streets of Canmore can be a delightful experience, as you look up to the regal mountain peaks above.
Outdoor Recreation: Canmore is idea for outdoor enthusiasts. It's an ideal location place to walk, jog, or bike ride, with views of the creek, vegetation, and wildlife. With its proximity to Banff National Park, there are several opportunities for hiking, rock climbing, skiing, snowboarding, and more.

 

Cultural Attractions: Canmore is home to a thriving arts and culture scene. The town hosts various festivals, art exhibitions, and live performances. The Canmore Museum and Geoscience Centre is a fascinating place for those interested in the history and geology of the area.
Whether you're looking for adventure, natural beauty, or cultural experiences, Canmore and vicinity offers a diverse range of features that can captivate and inspire even the most seasoned of travellers.
Season Two: Episode Four. David Thompson Country +
This PDF David Thomson Country + and podcast incorporate images from this region, including Cochrane.
The David Thomson region, named after the renowned explorer, geographer, and fur trader, offers a wealth of natural beauty and outdoor activities. David Thomson (1770-1857), was among the first to visit the Bow Glacier, the source of Bow Lake. One of the highlights of this area is the Allstones Lake Staging Area, which provides breathtaking views, especially during the winter season when the landscape transforms into a magical winter wonderland.Cochrane, a charming town located in the Foothills of the Canadian Rockies, is also a haven for outdoor enthusiasts. In this podcast, you explore the wonders of David Thomson Country, the Foothills  Cochrane and beyond. 
Season Two: Episode Five. Jasper National Park Beckons.
This PDF Jasper + and podcast incorporate images from the Rocky Mountains, including Cadomin,
This park's attractions are not limited to daylight hours. Jasper is also an excellent destination for stargazing and marvelling at the beauty of the night sky. This remote location and limited light pollution make it an ideal spot for seeing stars, constellations, and even the Northern Lights (Aurora Borealis) on clear nights. Travel can have its own sets of rewards and risks.
Season Two: Episode Six. Traversing Kananaskis Country.
This PDF Kananaskis Country and podcast feature images from the Kananaskis area.
Hikers and snowshoers of all ability levels are drawn to Kananaskis linked to its mountains, lakes, fields, and stunning skyline. Reestablishing a connection with nature—the trees, animals, and other elements—can help slow down racing thoughts, release happy hormones, and bring back happy memories. Be open to the idea that things may go better both locally and globally if you have trouble believing that things will get better in life. A sense of location can be achieved and inspired by visual features. With 272 photographs, the six PDFs (above) offer you a taste of Alberta, sometimes known as "wildrose country," which stretches from Banff National Park to Kananaskis Country.
Season Two: A Lake Louise Sequel
The wide landscapes of Lake Louise and beyond Banff National are highlighted in this sequel teaser available on Spotify. This teaser offers bird's-eye views of majestic snow-capped mountains, rocky mountain goats, and a grey jay. Because of its often serene atmosphere, Banff National Park can be the perfect place to unwind and take a step toward peace and prosperity.
_______________________________
What are Travel Pros and Cons?
For some, travel provides opportunities for creativity and aesthetics while contributing to social bonds and the economy, including creating jobs (Mccarry, 2018, World Travel & Tourism Council, 2023). The Editor (2018) referred to a study conducted by AARP Travel and stated: "The health benefits that most improve during a trip include improved emotional well-being (54 percent), connexion with loved ones (52 percent), amount of energy (35 percent), intellectual curiosity (34 percent) and mental clarity (30 percent)." Likewise, Shiraz (2022) reinforces the physical and mental health benefits of travel.
On the one hand, for people with mobility challenges, limited incomes, insufficient time, and other resources virtual road trips are a means of making the experience more accessible (Shivley, 2023). On the other hand. people may not have access, knowledge, or value  computers, and Wi-Fi. Innovations in green energy sources and technology can help limit the negative effects of travel and other human activities. 
Advantages: 
Provides opportunities to go beyond customary sensory experiences facilitating self and social reflection.
Gives you the chance to observe other cultures in action, which aids in your understanding of your own country by putting it in perspective.
Facilitates cultural interaction. Improves mental and social well-being by fostering fresh dialogue.
Chances to create images of your travels providing opportunities to reminisce and to be inspired anew.
Provides opportunities to share stories with others who can learn from your experiences.
Immersion in new contexts and ways of life.
Disadvantages
Restricted time limits; good physical and mental health also helps.
Tourist hotspots or traps could be shallow and end up becoming parodies of real experiences.
Has negative effects on the environment.
Exposure to viruses and travel-related illnesses.
Geopolitical concerns.
Humankind might be ephemeral and exposure to viruses and exposure to infectious diseases during travel, there are risks (Sohail, Akritidis, McGuinness & Karin, & Leder, 2023). Moreover, geopolitical and other considerations may sway you towards virtual travel only or be part of a travel process leading up to physical travel. For those seeking adventure, there are plenty of activities to enjoy in the David Thomson Region, the Foothills and Cochrane.
_______________________________________________________________________________________________________
Your Travel Journal: What would you like to include in your travel journal or bucket list? What would you say about travel if your younger self were speaking to the you of 2023? You might write a reflective entry like this.
Your Unique Ideas: Have you ever had recurring concepts? Every individual has their own distinct personality. It's worth considering how to cultivate the latent aspects of your unique character until they become tangible. It's often said that having a curious nature is indicative of a creative mind. Technological developments have included artificial intelligence. However, the capacity to fully reproduce human creativity and its potential elude information technology (Morsel, Cortes, Cotter, & Beaty, 2022). 
Towards Personal Healing: Engaging in physical activities and spending time outdoors with others can significantly improve your cognitive and spiritual well-being. The arts can unleash your appreciation of aesthetics, including depth and breadth. When you travel to spectacular surroundings, you may not immediately tap into your creative potential and enhance your developmental, motivational, physical, and spiritual functioning. However, Csikszntmihalyi (1997) suggested you might be part of the way towards being innovative in a spectacular setting like, for example, the Rocky Mountains. 
Intrinsic Motivation: Images of the "natural environment" might motivate you to let your mind roam and allow your creative imagination to run wild. You could be in an area with extraordinary high country, like Alberta. You may feel calm and quiet in the rivers and summits. Let's build metaphorical bridges and cultivate tranquil moments to establish connections and promote harmony.
Multi-location Options: You're spoiled for choice in Alberta. This virtual road trip can give you tips as to how to spend your time if you visit this province in person. Which activity do you like better: biking, climbing, hiking, watching, walking, jogging, or anything else? You might have opportunities to deconstruct difficult problems through regular exercise and reflective thought.
1. Your Mind
Consider the significance of parks and other special locations in your life. Do they stand for plentiful experiences and liberation? Symbols can imply different things to different individuals. Imagine yourself gazing out over the tranquil mountains below while perched on a cliff. Your preferred or most convenient locations provide opportunities for restorative thoughts and activities (Csikszentmihalyi 1997).
Mark your life as you set out on a figurative journey in Alberta. You could inquire with relatives and friends to find out what they have observed about travel preparation to reach precious destinations. It's common to encounter obstacles and hurdles in life, and it's important to appreciate the beauty around you, prioritizing your personal and social well-being. Take a moment to pause, breathe deeply, and make time to visit a place you find to be special, whether it's Alberta's mountains or foothills. Your unique location may be as close as the back or front door in your home. 
Are you doing what you love and following your dreams? Can you recall two positive occurrences that happened in the last week? Take a moment to reflect on what caused them to happen? Change one thing if you're feeling negative, then take the next step when you're ready and enjoy a sunrise or sunset wherever you happen to be. Breathe in the fresh air and energize yourself to break free from impasses, learned helplessness, negative self-talk, and social interactions, disorganization, and harmful cycles. You're nature's child! Clear your mind of busy thoughts, see, mark, and do your happy dance. For example, nearby creeks, rivers, mountains, and canyons. 
Take a moment to be still, breathe deeply, and set aside limiting thoughts and emotions for a moment or longer. Having a creative outlook can provide another way of looking at life's challenges and necessities, bringing balance. Special locations, including in Alberta, can encourage fresh, close-by or far-off adventures and promote serene ideas. This experience may result in both favourable and unfavourable results. When you consider your life, how would you currently describe yourself? Do you feel energized and in good health? Your personal spot serves as a gateway to revitalizing your body, mind, and spirit.
Have faith in your capacity to add something to the vast tapestry of existence. At home, at work, and in organizations, express yourself and your ideas of what life can be. Everywhere in the world, people can appreciate the benefits of conceptual territories with wide landscapes and expansive views. 
Personal, social, economic, and cultural wellbeing are just a few examples of the interrelated and influencing elements that affect both human and environmental health. Spend some time in nature reflecting on your life. You might serve as an example of how to protect and nourish your surroundings to family, friends, and coworkers. It's normal to make mistakes along the way because we're all human. The person that never made a mistake may not have begun the first steps towards achieving personal harmony. One small step at a time will help you prevent or lessen tension in your relationships. By deliberately fostering it, such as by simply eating together, societies can work toward the aim of peace. 
There's a rebirth of life as it emerges from the mythical Phoenix, and with it, the promise of hope everlasting. You can often adopt coping mechanisms to improve your and others' well-being by identifying patterns and tweaking them for better results. Unleash your creativity with the help of these elements: brainstorming, evaluation, expansion, hard work, preparation, and understanding.
Do you reflect on the world by yourself or with your partner, and enjoy some quality places with other loved ones and friends? Being around nature can be crucial for your health and well-being, like having a healthy artery that provides a free flow of nutrients. Physical activity and keeping an open mind can make a difference between wellness and biological and cognitive decline! Regular somatic activities can extend your lifespan. You could opt for eco-friendly self-propelled activities like cycling, rowing, hiking, and jogging to keep fit and optimize your stamina.
2. Your Body
Hiking and snow sports can lead you through remote and vivid trails and open spaces. En-route, stop off for a picnic. When you are on your vessel, be mindful of your surroundings on an alpine waterway. Enjoy the silent solitude of rowing on your own, or include a partner and build intimacy. Listen carefully and you may hear nature's melodies with birdcalls and splashes. When engaging in outdoor activities, please always practice fire safety and make sure that fires are fully extinguished to prevent potential hazards.
Alberta boasts a variety of vibrant and picturesque rocky formations and vibrant waterways. While hiking on the trails, you might feel the sweltering heat or the biting cold, but the experience can still be peaceful and serene. Capturing the true essence of natural landscapes is a difficult task, even for the most dedicated people. 
It might be useful to decompress by taking a leisurely stroll on a warm afternoon in the mountains. Since all aspects of life are interconnected, flora can improve functionality and have a good impact on daily living even in small amounts. Take a break on the trails before going back to your duties. When you view scenery, you get your best results. Pause to look about at the local plants. Stay vigilant while exercising, and bring gear like a compass, a flashlight, food, hiking poles, a map, a phone, and water. Don't forget a bucket for bailing and an extra oar and the like.
3. Your Spirit 
When green (flora) and blue (waterway) spaces are combined, they can create a sensation of euphoria. Tall peaks may exhilarate and titivate the senses. It's important to value the presence of alpine flowers and their growth, and they play a vital role in maintaining ecosystems. Enhancing your overall wellbeing often means evaluating your spiritual, cognitive, emotional, and strengths, and assessing how you interact with others.
Csikszntmihalyi (1997) posited "The prevailing philosophy in academic life is reductionism" (p. 89). You could consider adopting an alternative whole-life perspective that encompasses the inevitability of an end and a renewed beginning. Personal and ecological well-being is often reached when individuals and the planet can thrive and adjust to stress, often, with support.
Peak productivity and fruitfulness may be achieved when you value the environment with which you are interconnected. Explore some ways to contribute towards the restoration of both people and the environment, by setting tangible goals. It's important to appreciate the little things in life. Natural environments can offer a symbolic helping hand to aid and lead you toward spiritual healing and personal growth.
4. Next Steps
You can create a unique plan to integrate and extend yourself. The plan may set out how to do the following:
Maintain or reinforce your physical fitness. There are varied locations to explore in the Rocky Mountains and beyond. Think about eating a balanced diet.
Set aside adequate time for sleep. An absence of sleep can be the enemy of wellness.
Learn something new regularly and climb every metaphorical mountain until you reach your dreams!
Have you explored spaces that you or others think are special? There could be one closer than you realize, which would be perfect for exercising, relaxing your mind, and freeing your spirit. Why not optimize your health and explore a trail in Alberta today in the foothills, mountains, or elsewhere? 
The environment affects your health, for example, exposure to dangerous materials from concealed broken glass to radioactive waste. When you visit parks, please don't leave the flames unattended. It's essential to maintain clean waterways. You can do this by reducing or removing plastics and other hazardous materials, ranging from Australia to Canada to the United States.
Plan for rest breaks in 2023–2024 and try to avoid regrets or deep worries. There's a lot to see in Alberta and elsewhere if you are physically able to travel. Have you planned your upcoming mountain excursion for tobogganing, paragliding, hiking, climbing, or running? Spending time outside, especially in unique settings like parks, can support you in living well. Ideally, you'll achieve harmony in your mental, physical, and spiritual surroundings. 
References – including written and spoken narratives.
Alberta Park's (2017). History of Glenbow Ranch. Alberta Parks
American Psychological Association (2022). Stress in America. Concerned for the future, beset by inflation. Press Release. 
BioCycle Connect (2023). BioCycle. The Organics Recycling Authority Since 1960.
BioCycle Wastewater Treatment Systems (2023). Leaders In Wastewater Treatment.  
Bogdan, R. and Biklen, S. (1998). Qualitative Research for Education. An Introduction to Theory and Methods.
Csikszentmihalyi, M. (1997). Creativity the psychology of discovery and invention. ProQuest. ABI/Inform Collection.
Denver, J. (1972). Rocky Mountain High [Song]. Available through Spotify.
Editor (2023, June 14 ). Forever changed – 10 years after the flood. Calgary Herald.
Editor (2018, October 16). AARP Travel Research: Survey Connects Health and Wellness Benefits of Travel: New study shows health benefits experienced during all stages of travel. AARP
Global Affairs Canada (2022). Canada-Italy relations. 
Grasseni, C. (2012).Community Mapping as Auto-Ethno-Cartography. Advances in Visual Methodology. Sage.
Lee, K L.; Mustaffa, M. S. & Tan, S. Y. (2016). Visual Arts with Depressive Disorders. British Journal of Guidance and Counseling 45 (1) 1-15.
MacDonald, J. (2015, November 11). Does Deforestation Lead to Drought? JSTOR Daily.
Mccarry, M, (2018, November). How Summer Adventures Became Diplomacy. American Diplomacy
Merseal, H.M, Cortes, R.A., Cotter, K.N., & Beaty, R.E. (2022) Trends in translational creativity research: Introduction to the special issue [Editorial]. Translational Issues in Psychological Science, 8(1), 1–5.
Meister, L. (2022, August 9). Search underway after boater went missing on Spray Lakes Reservoir. Cochrane Now. 
Miller, J. (1997). Capturing the Visual Traces of Historical Change. The Internet Mission Photography Archive. In G.C. Stanczak (Eds.), Visual Research Methods 63-121.
Mills, K. (2022). Speaking of Psychology: What psychology has to say about art, with Ellen Winner, Ph.D. (Episode188) Podcasts. American Psychological Association.
Palmer, H. & Palmer, T. (1990). Alberta A New History.  Hurtig.
Pearce, F. (2018). Rivers in the Sky: How Deforestation Is Affecting Global Water Cycles. Yale Environment 360. 
Pedersen, K. (2023, October 1). Couple dead after bear attack in Banff National Park, grizzly killed. CBC News. Canadian Broadcasting Corporation.
Rose, G. (2016). Visual Methodologies. An Introduction to Researching with Visual Materials (4th Ed.). 
Shiraz, Z. (2022, December 26). Travel benefits for older adults' health, tips to plan trip ahead of retirement. The Hindustan Times. 
Shively, R. (2023). The interface of wildlife and nature tourism. Kansas State University
Slick, J. (2019, April 1). Experiencing fire: a phenomenological study of YouTube videos of the 2016 Fort McMurray fire. Natural Hazards 98, 181–212.
Shively, R. (2023). The interface of wildlife and nature tourism. ScienceDirect
Verne, J. (1864). The Journey to the Centre of the Earth. 
Wagner, J. (1997). Observing Culture and Social Life. Documentary Photography, Fieldwork, and Social Research. In G.C. Stanczak (Eds.), Visual Research Methods 23-61. Sage.
Weir, K. (2022, April/May). The science behind creativity. Monitor on Psychology. American Psychological Association.  
World Travel & Tourism Council (WTTC) (2023, May 16). Strong signs of recovery for Travel & Tourism in Canada says WTTC. Tourism Council 
© 1998-2023 TMCSF & TMCASF