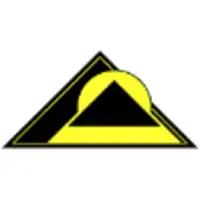 We apply a broad meaning of the term "road trip" that includes bicycle riding as well as travel in buses and cars. If you were to write a travel journal entry for your younger self, where would you recommend you venture in Australia, Canada, the United States and beyond?
Discover Special Destinations in Australia, Canada, and the United States: Season One. 
Listen on Spotify, provider of podcasts and other media services. Read here about Spotify's Mission. In this season you virtually visit the stunning Rocky Mountains, which are partially located in Alberta. Silences that occur in between slides are frequently indicators that a new slide is about to be presented.
Welcome! Australian Beach Days This trailer begins off coastal Queensland and you continue to the Northern Territory and Western Australia.
Episode One. Journeying from Queensland to Victoria and South-Western Australia.
This PDF: AustraliaPDF and this podcast explore unique locations in multicultural Australia, Canada, and the United States. Creativity can be fostered by modifying environmental factors and learning about different lifestyles. Many individuals follow the same patterns until they use creativity to overcome challenges by adjusting their environments, attitudes, and behaviours. Beauty and charm can be double-edged, especially when it comes to being out on the water.
Discovering Landscapes, Creativity and the Art of Flow
Professor Mihaly Csikszentmihalyi (1934-2021) was an innovator who combined various fields, including creativity and the arts, operant and positive psychology, and flow, to gain insights into people and the environment. Steimer (2021) suggested that flow is a complete immersion in enjoyable activities where external factors become less of a priority or irrelevant.
Professor Csikszentmihalyi (1934-2021) had an opportunity to attend one of Carl Gustav Jung's lectures on trauma in Europe after World War II. Jung (1875-1961) was another leading clinician who saw, for example, the importance of symbols in dreams and art. Creative processes can be enhanced when immersed in challenging issues, allowing ideas to take form and substance, gaining insight into unfolding possibilities, assessing overlapping and competing alternatives, and elaborating theoretical undertakings.
People's life circumstances are influenced by various factors such as their perspectives, communication styles, and scientific and technological knowledge. Focusing too much on specific areas of expertise and personal territories can weaken overall awareness and understanding of different cultures. Being reductionist and having inflexible thinking can hinder novelty and practical goals or solutions.
Cultural understanding and creativity intersect with symbolic representations such as ideas, songs, recipes, and values. Creativity can be exhibited even during the mundane tasks of daily life. It can occur as a personal and social process, flourishing when people enjoy what they do and envision mapping out new conceptual and physical terrains. Discover the stunning variety of landscapes, from tablelands to magnificent reefs. 
Our connections with multicultural communities in Australia, Canada, and the United States have allowed us to explore and uncover remarkable destinations in these countries. We are thrilled to share some of our top picks with you, where we have encountered individuals from all walks of life, from the maritime to tourism industries. This presentation includes such places in Queensland as Bowen, the Brisbane Botanic Gardens, the Great Barrier Reef, Lake Tinaroo, Atherton Tablelands, and Mary Cairncross Reserve. Also included are Nullabor National Park, which extends over South-Western Australia, and Port Phillip in Victoria.
_______________________________________________________________
What currently in your life needs to be adjusted to meet your personal and social needs and learning processes? Do you intend to travel more?Episode Two. Albertan Road Trip.
Welcome! This PDF: AlbertaPDF and this podcast take a virtual road trip to mesmerizing locations like Banff and Jasper National Parks, charming Bow Valley, and Peter Lougheed Provincial Parks. These awe-inspiring places have the potential to spark intellectual curiosity and generate constructive discussions in society.
The Rockefeller Foundation provided a unique opportunity for a select group of knowledgeable individuals to spend around four weeks at the Villa Serbelloni in Bellagio, Italy. The Villa offered breathtaking views of forests, the Alps, and historical ruins (Csikszentmihalyi, 1997). This competitive opportunity allowed leading scholars to be inspired by the mesmerizing scenery and to extend their research. In short, "resonant harmony" could facilitate scholarly discovery and exploration. The Rockefeller Foundation is a private New York-based organization that continues industrialist J.D. Rockefeller's (1839-1937) charitable work in health research and the arts. J.D. Rockefeller's biography is one metaphorically based on rags to riches. Eventually, he became one of the planet's wealthiest men, and his legacy continues.
Like the Rockefeller Foundation, Princeton University's Institute for Advanced Studies in the Physical Sciences posited that the corporeal environment, for example, the magnificent Palo Alto in California, profoundly impacts people's cognitive and psychological well-being. For example, Csikszentmihalyi (1997) argued that "the research and development center of any corporation worth its salt will be situated among meadows or within hearing range of thundering surf" (p. 135). Natural surroundings, such as those found in Canada, Italy, and beyond, can offer occasions for meditation, evoking powerful and positive emotions (Csikszentmihalyi, 1997).
The air of the Italian Alps and the Rocky Mountains, the smell of flora, and the contours of waterways provide canvases for the visual and musical arts and deep reflective thoughts. There are many inspiring and unique locations in the world, including Alberta's mountain parks, as reflected in this podcast. 
________________________________________________________
Episode Three: Supernatural British Columbia.
Welcome! This PDF: Super British ColumbiaPDF and this podcast explores part of superb British Columbia, including Beacon Hill Municipal Park, the Kootenay National Park and Salmon Arm! Exploring beautiful surroundings has been known to inspire many artistic works. However, Csikszentmihalyi (1997) argued that no evidence supports the idea that a pleasant environment can stimulate creativity. He continued, "Certainly a great number of creative works of music, art, philosophy, and science were composed in unusually beautiful sites" (Csikszentmihalyi, 1997, p. 135). Many provinces and states, such as Alberta, British Columbia, Oregon, Queensland, South Australia, Victoria, Western Australia, and beyond, offer stunning environments to create, plan and reflect. 
Macroenvironments are the larger context in which people live. Individuals often can maximize their creative potential and have more control over and create works in their microenvironments, even if they seem mundane. Study environments at home can be arranged to improve concentration, for example, by having quiet areas to read and take virtual road trips. Do you gaze out the window and meditate upon deserts, foothills, forests, mountains, oceans, and plains? All of these landscapes can be found in places like photogenic British Columbia. Unique and attractive places can stimulate your senses, help you find some serenity, and gain a holistic perspective in sorting out life priorities (Csikszentmihalyi, 1997). A suitable blend of natural sounds of birds singing, water movement, and wind can enhance these grounded experiences. 
People do indeed live on an interconnected planet. Gardiner (2020) emphasizes the need for collaboration across borders to address complex civic, governmental, financial, and cultural challenges. Travelling to places like Australia, Canada and the United States provides opportunities to extend cultural capital and creatively solve problems across the borders of these and other nations. Cultural capital often refers to an individual's resources, such as dispositions, schooling, aptitudes, and understanding. These resources can give a person the means to attain favourable outcomes, including substantive social status and overall success in today's society. According to Gardiner (2020), people can transform communities when supported or open to different perspectives, ideas, ways of life, and ways of knowing. Information-rich social, cultural, and physical environments could provide opportunities to deepen holistic knowledge (Csikszentmihalyi, 1997).
Individuals and societies can transcend past closed patterns and enmeshments to address complex economic, health, lifestyle, political, and social problems and needs. It is important to note that a relationship exists between the personal and the political. Personal troubles could parallel social issues. One size does not fit all! It is excellent that there are various options for service provision, ranging from individual practitioners to small to medium-sized government and non-government organizations.
________________________________________________-
Episode Four: Highlights From Oregon State.
Welcome! This PDF: Highlights from Oregon and this podcast, take you to a few of our special places in Oregon. Oregon offers breathtaking natural wonders, including Crater Lake National Park and the John Day Fossil Beds National Monument. These remarkable settings have the potential to inspire individuals to develop innovative solutions to address the needs of both people and the planet. Creativity can help to give form and substance to powerful ideas, spanning across borders and disciplines, from psychology to physics. 
According to Professor Mihaly Csikszentmihalyi (1997), various cultures believe the physical environment can profoundly impact our thoughts and emotions. He provided several examples to support his argument, including Chinese sages, Hindu Brahmins, Christian monks, and the Institute of Advanced Studies in Palo Alto, located in a gorgeous setting at Princeton University. New Jersey and Oregon are beautiful states, and we will focus on Oregon in this material.
Oregon offers splendid learning and creative opportunities, as do several higher education institutions, from Oregon State University in a University town to the Art Institute of Portland to Willamette University (University Review, 2023). According to Professor Csikszentmihalyi (1997), creativity should not be limited to traditional domains but should also be extended to corporate and government affairs and schools (APA PsycNet, 2023).
Many excellent universities worldwide exist, such as the Australian National University, the University of Toronto, and the Massachusetts Institute of Technology (Lane, 2023a-b; O'Callaghan, 2023). Education can occur in various settings, such as informal learning or structured programs at colleges, schools, universities and workplaces. Sometimes, you can discover unique and meaningful learning landscapes in our backyard. Each individual should have equal access to education that is, for example, physically accessible, affordable, and aligns with their lifestyle and aspirations.
Exploring the beautiful vistas of Oregon offers a wide range of experiences, from excitement and tranquillity to natural and historical landmarks. Walking around places such as Crater Lake and John Day National Monument can inspire creativity and reveal hidden beauty. As Professor Csikszentmihalyi (1997) thought-provokingly asked, "Will the new generation of physicists, crouched in front of their computer screens, have equally interesting ideas?" (p. 137). Our experiences, ideas, perspectives, and values heavily influence the answer to this rhetorical question. 
Professor Csikszentmihalyi (1997) wrote, "But increasingly in our culture, it could be said that a man's – and – especially a woman's – car is the place where freedom, security, and control are mostly deeply experienced" (p. 143). However, being in a car can trigger painful memories or evoke a ghostly presence. In countries like Australia, where the distance between stop-off points can be significant, drivers can become too relaxed or tired and fall asleep at the wheel, leading to accidents and fatalities. For instance, in Travis Sinclair's song "The Boy in the Aerodyne," the protagonist is a fatigued driver on a New South Wales highway, transporting goods to Cammooweal when he fell asleep, causing the death of his son and a grieving widow. The son appears as a ghostly presence to other truck drivers, warning them to remain alert while driving! Travis Sinclair, an Australian country music artist, has won numerous awards, and his music can be heard on the radio and in albums (Editor, 2019). You can enjoy this song, and many others like it through, for example, Spotify.com
Road trips can be thrilling. However, they do come with risks. While there are inherent dangers in even the most mundane activities, these risks are heightened when you put yourself in direct harm's way. From the moment you wake up to the moment you go to bed, you should always be mindful of the potential dangers.
Our team has established educational, physical, and social connections with multicultural communities in these countries, facilitating our travels. We are grateful to share some places we have found to be truly special. During our travels, we have met fascinating people from different backgrounds, including those from the coast, desert, mountains, and plains. We encourage you to add more destinations to your travel wishlist. Additionally, virtual reality technology can provide an exciting entry point to embark on an otherworldly creative 
________________________________________-
Episode Five: Australia: Red Soil Adventure. 
Welcome! This PDF: Australia5PDF and this podcast  take you to the Australian continent. You set out from the Northern Territory and travel across  Queensland  eventually reaching South Australia.
Ancient geographers wrote about the mysterious South Land and eventually myth was to become reality. In 1770 British explorer and visionary Lieutenant James Cook (1728-1779) claimed the Australian continent as a British settlement. The journey for some across this great continent and its plains could be thrilling. For others there are gems along the way as travellers make their way across the plains. However, Australia is like a trickster with several climates, faces, and moods. In its extreme south it is sub-antarctic, and in its extreme north it is sub-equatorial. In arid, semi-arid lands, & prairies dust bowls can emerge and challenge the conditions for new growth. Explore Australia and an entry point is to begin to unpack the wonders of the Northern Territory. 
The Northern Territory: Alice Springs is a renowned remote town located in the Northern Territory of Australia. It is famous for its impressive reddish brown topography and vistas of the MacDonnell Ranges. The town is also an ideal location to observe Aboriginal culture and art, and to discover its many walking paths and attractions. John McKinley (1819-1872), in the 19 century used camels and horses to transport supplies (Australian Dictionary of Biography, 2023). In 1861 McKinlay used camels and horses in search of Robert O'Hara Burke, William John Wills, John King and Charles Grey and others. They had set forth on an ill-fated expedition beginning in 1860 (National Museum Australia, 2023). These explorers were the first explorers to venture across Australia from south to north when they arrived at the Gulf of Carpentaria in 1861.
Burke, Wills, King, and Grey valued camels and brought 50 gallons of rum to revive 27 fatigued camels (National Museum Australia, 2023). Horses may not have been as able as camels to carry goods high enough to protect them from floods. You make a trip to White Gums near Alice Springs and see some camels. On this road trip you discover the Northern Territory's landscape features with red soil and fauna.  
Queensland: You can also visit Cannonvale in Queensland. Cannonvale is a small rural town positioned in Central Queensland. It has a mesmerizing, picturesque landscape, with rolling hills, farmland, and fantastic alpine views. It is also home to many species of flora and fauna, making it an ideal location for bird-watching and other activities.
Next you see Shute Harbour also in Queensland. This Harbour is a little coastal town in the Whitsundays region of Queensland. The beaches are spectacular and it is a popular place for boating, diving, fishing, snorkelling, and swimming. Having seen images from Australian's Northern Territory and Queensland you now move on to the Australian Arid Lands Botanic Gardens in South Australia.
South Australia: The Australian Arid Lands Botanic Garden is in South Australia, in the Flinders Ranges. It is home to a variety of native species of flora and fauna, and is a great place to learn about the unique ecosystems of the region. Birds that you can see here range from Southern Boobook Owl, Splendid Fairy-Wrens to Willie Wagtails. The Garden also has a range of activities for visitors, including informative walks and instructional programs.
After you visit Coober Pedy also in South Australia. Coober Pedy is a small remote town that borders the Stuart Ranges. These ranges formed from an ancient seabed. It is famous for its opal mining industry, and is a hub spot to learn about the history of the region. Coober Pedy has interesting underground buildings, ranging from hotels to homes, which make for a unique road trip.
Finally, you can explore Cultana again in South Australia, a little rural town positioned in the Barossa Valley, South Australia. At the Baroos Valley you can experience the scenery surrounding some of Australia's oldest vineyards. 
A Key to Creativity: Surroundings can supplement or deplete our creativity (Csikszentmihalyi, 1997). If you concentrate you might hear this ancient land calling you to refresh your thinking. To make the most of your road trip, there are different things you can do to get the most out of a trip. Firstly, be sure to learn about the places you plan to visit and gather as much information as possible. This first step can help you to understand the culture, history, and geography of the place and will give you a more wholistic appreciation of what you are viewing. Secondly, make use of online resources to get a more immersive experience. Thirdly, think about engaging with other people, including travellers, to have a feel for the culture and atmosphere of the area. Finally, and most importantly, use your imagination and creative thinking to make the most of the experience and see the planet through a new lens.
Your Road Trip and Global Warming: One of the best ways to reduce the impact of global warming during your road trip is to take a fuel-efficient vehicle and have it serviced. Additionally, you should plan your route ahead of time to minimize unnecessary detours and stops along the way. Think about not idling your vehicle for long periods of time and turning off your engine when you are stopped for extended time. Another option is to consider carpooling with other travellers to reduce your carbon footprint. 
One way to make road trips more energy-efficient is to use eco-friendly technology such as electric cars, hybrid cars, and solar-powered vehicles. In addition to using technology, virtual road trips can be made more energy-efficient by taking the most efficient route possible. When planning a trip, take the time to find the most efficient route that limits the amount of energy used while travelling. 
Another way to make road trips more energy-efficient is to use energy-saving devices while travelling. This could include using power strips to turn off appliances when they are not in use, having LED lights, and unplugging any unused electronic devices. Furthermore, using energy-efficient appliances like induction cooktops, refrigerators, and washing machines can help reduce energy consumption during your road trips. 
Finally, road trips can be made more energy-efficient by limiting the amount of stops made during the trip. This includes avoiding unnecessary stops for food, drinks, and bathroom breaks, and only stopping when absolutely necessary because you are fatigued or need to stretch. Limiting stops will help reduce the amount of energy used during the road trip.
Csikszentmihalyi (1997) wrote, "The distraction of novel stimuli, of magnificent views, of alien cultures, allows the subconscious mental processes to make connections that are unlikely when the problem is pursued by linear logic learned from the experience" (p. 146). Virtual road trips are a means to have a sea change in thinking about problems, needs and generating solutions. Often positives and negatives are part of the package. When you travel on a trip, you continue to use energy and it is encouraging that energy-efficient technology continues to emerge.
This podcast series has showcased stunning locations in Australia, Canada, and the United States that are close to our hearts. However, countless more places are waiting to be explored. Imagine embarking on a journey to discover stunning landscapes, ranging from lush forests to vast oceans. 
_________________________
References 
Australian Dictionary of Biography (2023). McKinlay, John (1819-1872). Biography
ApA PsycNet (2023). Abstract. Creativity: Flow and the psychology of discovery and invention. ApA
Csikszentmihalyi, M. (1997). Creativity the psychology of discovery and invention. ProQuest. ABI/Inform Collection.
Editor (2019 May). Travis Sinclair. Lake Charlegrark Country Music Marathon.
Gardiner, P. (2020 December).  Learning to think together: Creativity, interdisciplinary collaboration and epistemic control Science direct
Lane, C. (2023a July 31). Top Universities in Australia 2021. World University Rankings.   Top Universities 
Lane, C. (2023b September 20). Top Universities in Canada. World University Rankings.   
National Museum Australia (2023). Defining Moments Burke and Wills. National
O'Callaghan, C. (2023). QS World University Rankings: USA.  QS Top Universities
Spotify (2023). Spotify Playlists. 
Steimer, S. (2021 October 28). Mihaly Csikszentmihalyi, pioneering psychologist and [father of flow] 1934-2021. UChicago News
University Review (2023). Oregon Colleges List. University Review
© 1998-2023 TMCSF & TMCASF